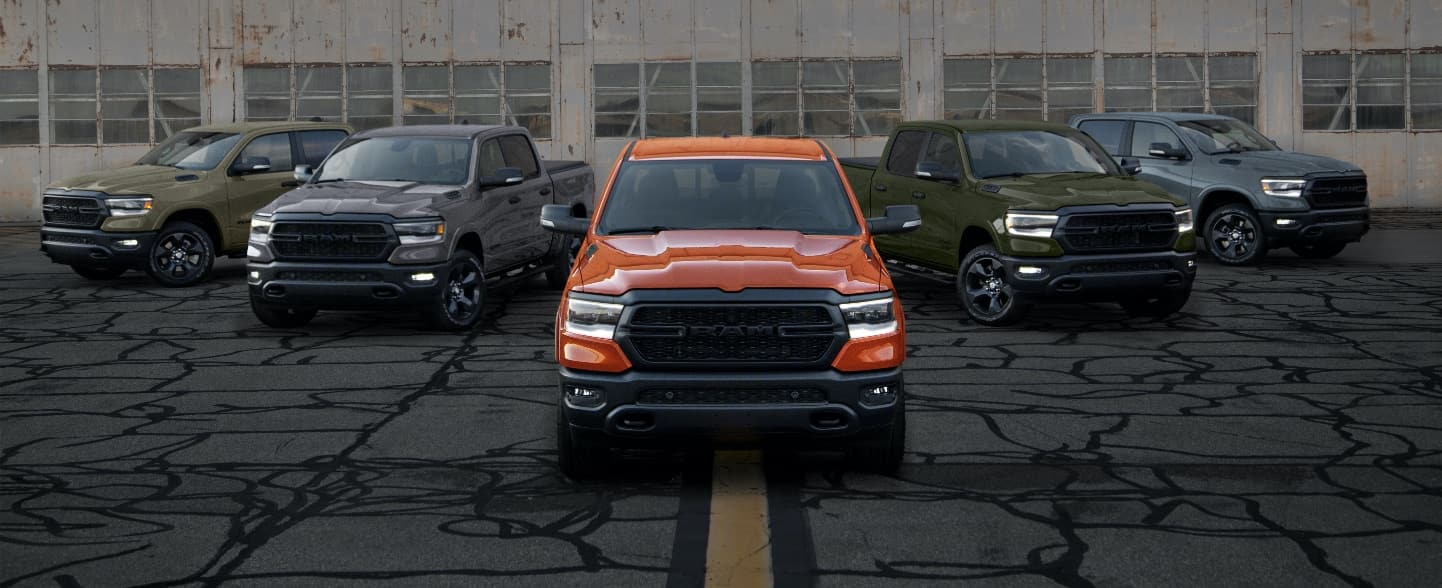 Jeep Ram Dealer Serving Albuquerque NM
Experience Standout Car Shopping with Richland Chrysler Jeep Dodge Ram. We proudly offer the folks of Albuquerque the most exceptional customer service. To provide the best service possible, we have taken extra steps to maintain a healthy and sanitary workplace while still meeting our customers' needs. We offer options to shop online and buy from home and offer vehicle pick-up and delivery services. Plus, we proudly offer all kinds of great deals from our manufacturer to financing. Our team is dedicated to helping you succeed as a driver. On behalf of our dealership, thank you for being a loyal customer.
Getting from Albuquerque to Richland Chrysler Dodge Jeep Ram
Richland Chrysler Jeep Dodge Ram is a simple drive down route 285. Start by merging onto I-25 north, using exit 226A-226B to jump onto I-40 east toward Santa Rosa. You will stay on this route for 58 miles. Next, take exit 218 to merge onto US-285 South and US Highway 285 South. Then, use any lane to turn slightly left onto Shenrick Street. Continue to follow US Highway 285. You will pass a Wendy's on your left. Then you will take a slight left onto South Main Street. Once you turn left onto East Wildy Street, you will be just ahead on your left. Hurry in. We can't wait to earn your business.
About Albuquerque NM
Albuquerque, abbreviated as ABQ, is the most populous city within New Mexico. The town was named the Viceroy of New Spain, the 10th Duke of Alburquerque. The city was an outpost on El Camino Real linking Mexico City to the northernmost territories of New Spain. The city has gained the nickname The Duke City and Burque, both reference its 1706 founding by Nuevo México governor Francisco Cuervo y Valdés as La Villa de Alburquerque. The city offers one of the highest elevations of any major city in the U.S., ranging from 4,900 feet above sea level near the Rio Grande to over 6,700 feet in the foothill areas of Sandia Heights and Glenwood Hills. The city is home to Kirtland Air Force Base, Sandia National Laboratories, Lovelace Respiratory Research Institute, Presbyterian Health Services, and the University of New Mexico and Central New Mexico Community College have their main campuses in the city. 
Find New Vehicles near Albuquerque, NM
Richland Chrysler Dodge Jeep Ram's online site hosts our inventory of quality new vehicles for anyone to browse at their convenience. It's a fact of life that everyone has different daily driving needs, so we maintain an expansive inventory of vehicles to help you find one of your dreams.
View Richland Chrysler Dodge Jeep Ram's used car inventory
Are you looking for a pre-owned car in or around Albuquerque, NM? Start your search with us and save thousands. Our used inventory has a wide variety of cars, trucks, and SUVs by many of today's top automakers.
Apply for an auto loan near you
Getting a car loan can seem daunting, but Richland Chrysler Dodge Jeep Ram is here to make getting an excellent rate a reality. With friendly financial professionals on hand to assist you, we at Richland Chrysler Dodge Jeep Ram can get you a loan that works without frustration. Everyone has a budget, and our people are here to help you get a loan that fits your situation.
Richland CDJR is local parts and service center in the Albuquerque area
For folks looking to keep their vehicles running as if they were new and live near Albuquerque, NM, please consider bringing it by Richland Chrysler Dodge Jeep Ram's repair center. All the parts and resources you require to keep your vehicle in top condition can also be found at Richland Chrysler Dodge Jeep Ram's repair center. So, arrange for a service appointment today.
Albuquerque Resources